Facebook Marketing and Facebook Tips
For Small Businesses
Are you having trouble marketing your business on Facebook? Well, you're not the only one! Many businesses, especially small businesses, are struggling with how to market their Facebook page.
What I will discuss throughout this section will help you navigate around four of the most common road blocks page owners face — one or more of which you are probably facing right now.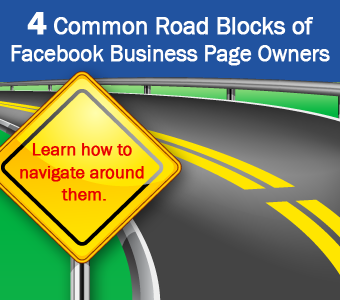 Why is Facebook marketing such a problem for most people? That's because Facebook marketing is new to all of us. It has just recently developed in the pass five years or so and is still evolving everyday.

What are the most common road blocks page owners face?

Creating a unique, branded Facebook page
Getting people to "Like" your page
Finding things to post about everyday
Keeping fans engaged with your posts
These are problems that not only you are facing but also many other small business owners are dealing with or have dealt with in the past, including ME.
Let's consider them individually.

Creating a unique, branded Facebook page
You could have just built your page or maybe you have had your page up and running for a while but you may feel like no one cares about your page — maybe it's bland and looks like another generic Facebook page.
Whatever the case, the problem is that you don't stand out to your visitors so you need to make your page unique.

In order for your business to stand out on Facebook, you need to have a branded front. That means that your page should reflect your business style, look, and atmosphere. To get you started, take a look at:

Getting People to "Like" Your Page
Getting your first "Like" is pretty easy because it is no one other than yourself, right.
But the tough hurdles to jump over are what I call the "Milestones of Likes" — they are 50, 100, 500, then 1,000 and so on.

So, how do you get others, especially customers, to "Like" your page?

Below are some FREE and paid Facebook marketing strategies to help increase your Likes.

Finding things to post about everyday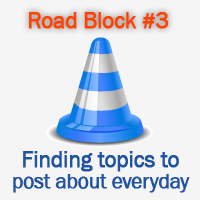 Most likely you have posted status updates about your latest special, sale, or extravaganza going on.
Yet after you have done that you have nothing else to talk about on your page. I know how that feels.

What you have to do is share not only things about your business but also industry related news or interesting current events.

If you have no clue where to start, take a look at the experts in your industry. Are you in the food industry? Then look at fan pages like McDonalds, Papa Johns, and/or Dairy Queen.

Are you in the retail industry? Look to industry pros like Macy's, Target, and/or Amazon.

Next, see what your competitors are doing. *Gasp* We all do it!

Keeping up with your competitors should be a part of your marketing strategy. Go see what they are doing and see how you can do it better!

Keeping fans engaged with your posts
Another problem Fan Page owners face is keeping their page alive with fan engagement.
When you engage your fans, they will comment on your posts, Like your updates, and even share your page with their friends.

Yet, in order for that to happen, one thing you must commit to is posting on a regular basis.

Because nobody will engage a dead page.

Now although, Facebook marketing is not quite down to a science yet... the strategies and articles that I share above have been successful for others. Try out different techniques and approaches because not every strategy works for everybody.

I would love to know if you have found any of these tips helpful. Let me know on my Facebook page. Your comment could help someone else.

Facebook Marketing and Tips for Small Businesses Return to Top