Everything You Need To Know About Domain Name Registering 
Buying a domain name or domain name registering is not something you do every day. So this section of my site is created for you to be at ease about the whole process.
I answer a lot of questions here that most small business owners ask, who are endeavoring to build a website.
A domain name is one of the first things you purchase when building a website.
I hope that by sharing this information, you will be successful in buying a business domain name.

What Is A Domain Name and
Why It's Important?
You simply cannot have a website without a domain name. Why?
A domain name is what's used to find your website. It can be likened to your home address.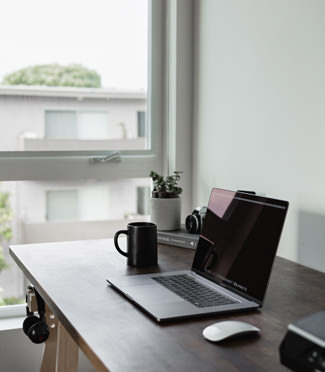 Similarly, when a web visitor types your domain name into a web browser (like Chrome, or Firefox), it will take them straight to your website on the worldwide web.


Examples of domain names are:
google.com
yahoo.com
youtube.com
facebook.com
instagram.com
So, choosing a good name, means that your website is easily found.
How Much Is A Domain Name?
This is maybe one of the most frequently asked questions... "What does a domain name cost?"

A reasonable domain name price is somewhere around $12-$15 per year.
Sometimes a domain name registrar will discount the first year's price. So you may see a domain priced for less. But normally a domain name renews at that price range mentioned above.
If the price is super low, be sure to look at the fine print to see what rate it will renew at so that you don't get caught in a bait and switch.
If a company is charging you more, check and see if there is a reason why. Are they adding an extra feature like domain privacy?
You will want to get domain privacy to protect your information on the web. But there are companies that will include it for free, like Namecheap.com.
When the time comes to purchase a domain name, be sure to do the domain name registering yourself.
I have an article about how you are protecting yourself when you register your own business domain name, and let nobody else do it.
Topics and Common Questions Answered About Domain Name Registering