About This Site & The Designer Behind The Scenes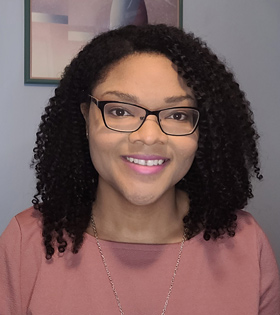 Hello! I'm Rhonda Brown – an imaginative, creative thinking, deadline meeting… graphic and website designer.
In 2009, I started my freelance graphic design business Graphically Innovative Designs as a virtual business based in Hampton, VA.
Alongside my freelance business, I created this site www.small-business-graphic-design.com to help small business owners, just like you, make a favorable and lasting impression with your customers through your print media and website.
Why did I create this site?
As a business owner, I'm familiar with the issues small business owners have when it comes to promoting their businesses. Through this site I want to share pro tips to help those that may not have the money to afford a professional print or website designer.
My Skills And Experience
I'm a well-rounded designer with skills in print design, graphic design, web design, and SEO. Why does that make me unique?
Normally, someone who is really good at designing, can't code, nor do other technical tasks necessary to create a good web site design.
It's rare to find a designer who can do two or more things well. 
Print and Graphic Design
My first job was at a local print shop. There I gained experience designing small business marketing materials like business cards, flyers, booklets, etc. I was also able to get hands-on experience operating and troubleshooting digital printers.
Print design was the foundation from which I gained layout design skills. But as technology changed and websites became more popular, I pivoted to doing more website design work. I saw the web was the place to be if you truly want to get a leg up in marketing your business.
Yet, all of my print design experience did not go to waste. My page layout skills translated well over to web pages in my later years as a web designer.
Web Design
As a web designer, I focus on creating responsive/mobile-friendly, well-coded, accessible, and easy-to-use websites. My knowledge of CSS and HTML gives me the ability to make customizations that break past the boundaries of basic templates.

Search engine optimization gives me the ability to make your site easily get found by people looking for your business.
Search Engine Optimization (SEO)
One part of the web design process I truly enjoy is SEO. Search engine optimization, when done right, makes your site get found by people looking for your business using search engines like Google.

I have studied this over the years and applied these techniques on my client's sites as well as my own to increase visitors coming to their site.
Frequently Asked Questions
Are you currently accepting new clients?
No. In 2021, one of my contracts turned into a great career opportunity. Since accepting that full time position, I stopped doing freelance work. Yet, I'm still running this website as a resource to help others.
If you want to know more about me and my business, check out my Frequently Asked Questions page.