How To Find & Hire A Freelance Web Designer In 5 Steps
Your future web designer plays a large role in whether your site succeeds at attracting and converting clients.
So, you don't want to pick just anyone, right? 
Ideally, you should hire a website designer that's the right fit for your needs and goals and not the other way around. You also want someone who is reliable, capable of doing a good job, and knows how to design for your target market.
I'll guide you step-by-step so you know...
How to choose a designer that's right for YOU and YOUR needs
Where to look for a freelance web designer
How to detect whether a designer is reliable before starting your web design project
What to consider before you sign that contract
I hope that by providing you with this guide, you are better equipped to hire the right designer for you!
Step #1 - List Your Needs, Goals And Budget.
Jot down a list of things you need and want in a website, including the goals you hope to achieve with it.
Compiling this list prepares you to answer questions a web designer typically asks before starting a project (see step #3 on this page). And later on, your list helps you quickly determine if a designer is right for you based on whether they can check every box on your list.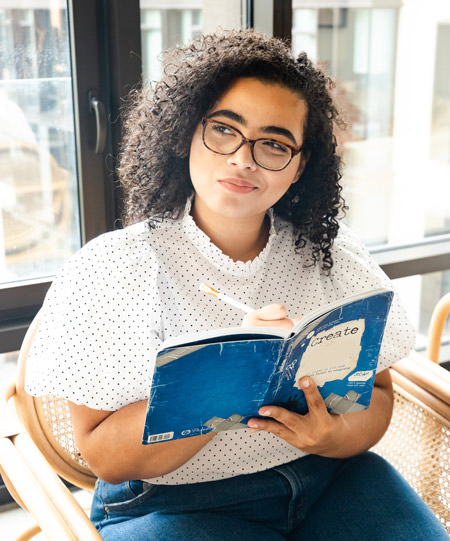 Your needs/wants may include features like:

selling physical or digital products
taking online payments
scheduling appointments
an easy-to-use platform so you can maintain the site yourself
Your goals might include:
Getting to the top of search engine results
Marketing a new product or service
Redesigning your current website
Creating brand awareness
Based on the features you want and the size of your wallet, set a budget of how much you're willing to invest in a website.
Bonus Tip: Know How You Want To Collaborate
Another key to choosing a web designer that's right for YOU is knowing in advance exactly how you want to collaborate with them. By collaborate, I mean...
Do you want a designer that takes the lead and comes up with all the ideas? Or, someone that strictly follows your direction?
Do you want to do business face-to-face, or work with someone who works virtually?
Knowing what you want in advance will help you easily narrow down your very designer's work style is different. So, knowing the answers to questions like the ones above help the decision process go a little quicker.
Step #2 - Start Your Search. Do Your Research.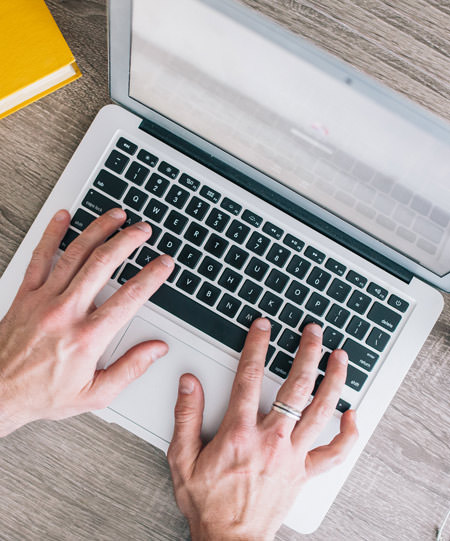 With your list of needs/wants in hand, you are now ready to start your search. But, where do you begin?
Below are three conventional and non-conventional ways to find a designer. 
But before you begin, I want to provide you with some tips to keep top of mind while you are doing your search for a web designer.
Once you come across a designer's website, keep these points top of mind to help you make a good evaluation of them.
Services Offered - Make note of whether they offer website maintenance, copywriting, or SEO. These services may be valuable to you now or in the future.


Portfolio - Look at the quality of the sites displayed in their portfolio. 


Experience & Skills - Pay attention to how long they've been doing websites and whether they are using modern website building techniques. You don't want a novice with little experience, but you also don't want an old pro that hasn't updated their skills since the early 2000s.


Reviews - Read the reviews from past customers, not just on the designer's website, but also on third party websites.
Do a web search to find their portfolio or website
Most freelance web designers – ones that are not part of a large agency, but rather own their own business – typically have their own website and portfolio online.
So, you can easily find them by doing a web search for "freelance web designer" or "professional website designer near me".
Do a web search to find their portfolio or website
Most freelance web designers – ones that are not part of a large agency, but rather own their own business – typically have their own website and portfolio online.
So, you can easily find them by doing a web search for "freelance web designer" or "professional website designer near me".
Ask your friends or colleagues
Find out who your friends hired to design their website. Referrals from a friend are some of the best ways to find a designer because your friend is able to give you honest feedback on what it's like working with a particular designer. 
Find websites you like and check the footer
Whenever you come across a website you like, scroll down to the footer to see if there is a credit line that states who designed the website. Sometimes there's a link that says "Website designed by..." followed by the name of the designer or company who created the site.
Step #3 - Reach Out And Get A Quote.
At this point, you may have just one designer in mind or a short list of about two or three. Either way, now it's time to reach out for a quote, if you haven't done so already.
When getting a quote, be prepared to answer these questions:
Do you have a deadline?
How many pages do you need?
What features do you want (i.e. shopping cart, contact form, etc.)?
What's your budget?
Do you have a preferred CMS or website building platform?
The best quotes will be detailed and give you a good idea of what you are getting for the price you're paying.
Bonus Tip: How To Identify Whether You've Found A Reliable Web Designer.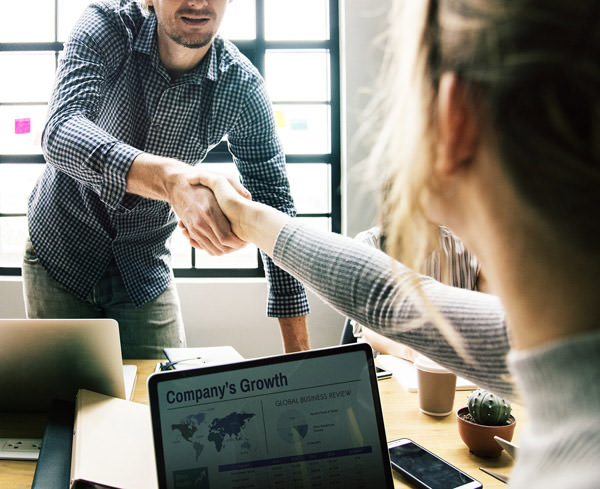 As I said before, the designer you choose will either set you up for success or failure. 
Part of that success is dependent on whether they are dependable or reliable.
While you are in the process of requesting quotes and communicating with different designers, use this opportunity to figure out if you have found a reliable web designer - before you sign a contract.
You don't have to meet them face-to-face to figure it out. By observing how they communicate now, you can tell whether they'll be reliable or not in the future. 
Look for subtle clues like…
The amount of time it takes for them to reply to your emails/calls
Whether or not they stick to their word when they promise to get back to you
Whether they have a good and operable website (if they can't maintain their own site, they may not do a good job on yours) 
Are you getting a lot of excuses in the beginning of the quoting process? It may be a sign they'll continue to be this way during your web design project.
If you want more tips for detecting a reliable web designer, I've written a whole article about that on my site.
Step #4 - Weigh Your Options. Make Your Choice.
Now, you are looking at maybe one or multiple quotes and asking yourself, "Is this the right designer for me?"
If you're having a hard time making a decision, these are some things to consider and compare.
Things To Compare
Price vs. Value - If you only look at the quoted price and choose the cheapest one, you may be doing yourself a disservice. Pay more attention to the value.

For example, the higher priced quote may actually include more value and everything you need. Whereas the cheaper quote is leaving out items that you still have to pay for as addons down the road like web hosting or the domain name.

Take a look at what is or isn't being included in the quote. It's not always the cheapest quote that's the best option. Nor does it mean that the highest quote is best. You must truly weigh the value of their services to see what's the better deal. 


Features -
Platform or CMS - Does the quote mention what platform or content management system will be used? If your site is being build on a
Reliability - Did the designer prove themselves to be reliable so far?
Review And Sign The Contract
Proceed with caution if the designer you choose doesn't have a contract or some simple agreement in place for the