Contact Me
Hey there! Do you want to contact me to get a quote or ask a question? Then, use any method listed below to get in touch.
Because I want to provide you with fast and convenient service, I work and communicate electronically. I make it a priority to answer your questions within a 48 hour period.

Have a general question, comment, or suggestion about something on this site? Then use my General Inquiry Form.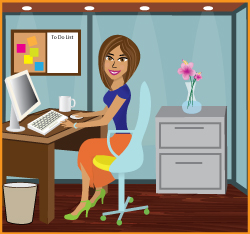 Would you like to hire me for your next design project? Please visit my business website at www.GraphicallyInnovativeDesigns.com and contact me through the contact form on that site to send me an email.
Or, you can simply call me at (757) 218-4053.

Mailing Address: 
Graphically Innovative Designs
P.O. Box 483
Hampton, VA 23669