Where to Get Free Printable Flyers
You can get free printable flyers right here on my website.
Printable flyers are one of the quickest and cheapest ways to get started promoting your new small business.
Simple flyer designs, like the free templates below, are best suited for:
individuals who are starting a side job in between regular work after being laid-off
startup businesses operating on a tight budget
individuals that need a simple flyer for a short term project
3 Easy-To-Use and Customizable 
FREE Printable Flyers

If you've been looking for a way to create flyers with the tear off tabs, you are going to love the ones I've created below.
You will be able to easily create tear off flyers in one easy step right here on my site. 
Below are free tear-off tab flyer template created by me. Each link will take you to the download instructions.

Once you download and customize your flyer, you can print them directly from your home or office computer.
Make sure to come back to see new releases!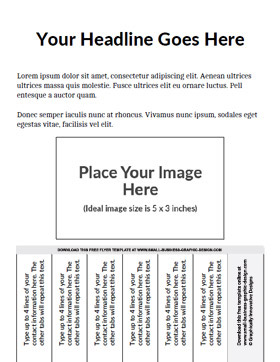 This is a free multipurpose flyer template that can be customized to offer lawn care, handyman, cleaning services and much more.
This is a free babysitting flyer template. The photo is included and the template allows you to customize the wording.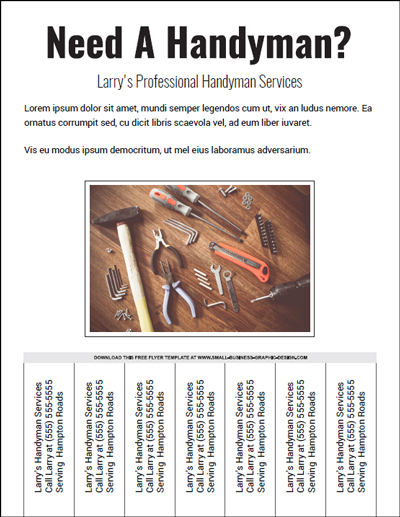 This is a free handyman flyer template with customizable text and a free photo included.
Do You Want To Leave A Bigger Impression?
As I mentioned earlier, the free templates above are meant to be used short term. When you have the funds to upgrade, I recommend you move on to a fully designed flyer.
Sticking with cheap flyers long term could be a waste of time and money. Why?
First impressions are hard to change once made. 
Putting out the best quality that you can afford ensures that you are putting forth the best impression.
Upgraded Flyers For Growing Small Businesses
I realize that some of you want more colorful, or eye-catching flyer designs.

So I created premium business flyer templates that are just as easy to use as my free templates, but the designs are kicked up a notch for those of you who want to really stand out.
Plus, these designs have no small-business-graphic-design.com watermark on them.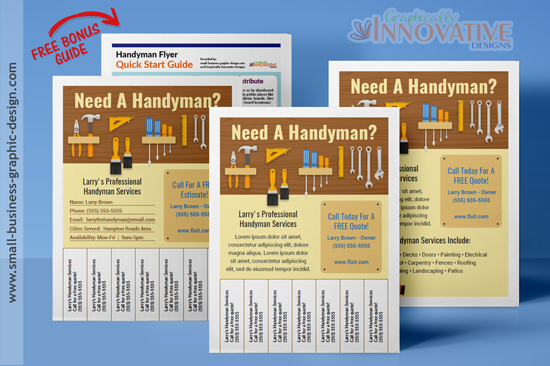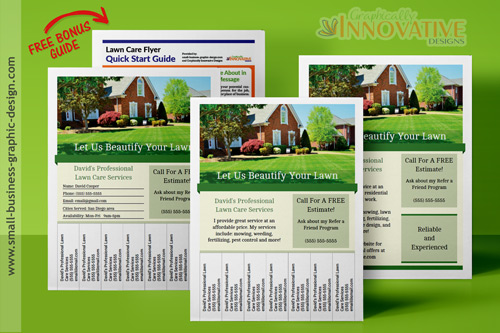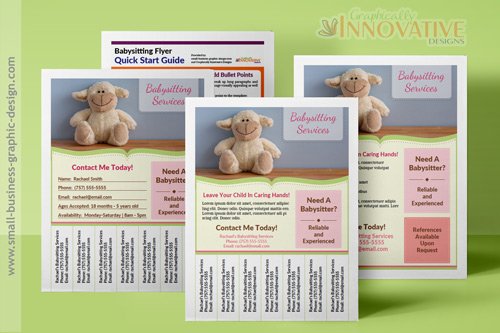 Where to Get Free Printable Flyers Return to Top