Can You Register Domain Names Free?
Is it possible to register domain names free? Yes and no.
There are two means to getting a free domain name. One way I don't recommended and I'll explain that below. The other way is the better way to get it for free which is with your web hosting.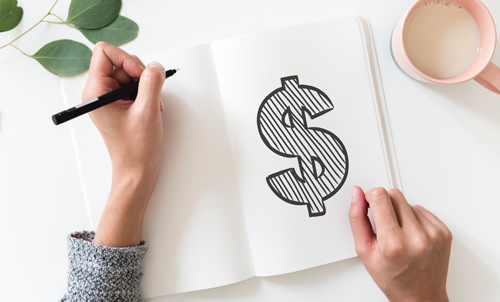 Free Subdomains That Cost Absolutely Nothing
Yes, you can get domain names free, but they aren't exactly like paid domain names.
The only type of free domains you can get that cost absolutely nothing are called subdomains.
Note: Not all subdomains are used for this purpose. But in this particular article, I'm referring to subdomains issued to another for free in order to host a separate website. Not the kind of subdomains you can setup under a paid and solely owned domain.
Free subdomains are where one company allows you, another party, to use an extension of their main domain name as part of your own. Normally, they benefit from you using their domain name in the form of free advertising.
Examples of what sub domains look like (these are all made up for example purposes):
yourname.webbuildercompany.com
yourbusinessname.anothercompanyname.com
yourbusiness.thirdparty.com
Although you can get these types of domain names free, I don't recommend them to any professional business. Here's why... 
Reason 1: If you take your business seriously and want others to do the same, don't use a free subdomain name. It looks unprofessional because it gives the connotation that your business isn't doing well enough to afford something that costs roughly $10-$15 per year.
It's really a small price to pay to look professional and trustworthy.
Reason 2: Subdomains from a third-party company are never really your property... technically they own it.
When the day comes where you want to move on, you have to leave the whole name behind because you own no part of it. You should always have ownership of your site and be in control.
Besides, when you use sub domains you are subtlety promoting another business... and that's why they let you use them for free.
Domain Names Free With Web Hosting
There's only one way to legitimately get a free domain name. Web hosting companies usually offer a free domain name if you purchase a year of hosting.

If you're about to register a domain name and will eventually build a website within the next 6 months to a year, then your best bet is to go ahead and get web hosting at the same time.
That's because you can't have a live WordPress site without some kind of hosting.
Simply do a web search for hosting companies and check out their rates. Some show in their hosting packages that the domain is included for the first year, or every time you renew your yearly hosting service.
If you don't feel like searching all over the web, try the company I personally use, InMotion Hosting. I use them for my business website and I recommend it to all my clients. Here's why...

Free domain name registration is included with any of their business plans.
InMotion Hosting's service has been reliable for me. I've used other hosting companies in the past that were slower and let me down.
It's affordable!
You can setup personalized, business email accounts with hosting. (i.e. yourname@yourdomainnamehere.com)
If you're interested, check them out.
Buy A Cheap Domain Name
If you aren't ready to spend money on hosting in order to get a domain name free. And you don't want to settle for a subdomain name, the best thing to do is buy a cheap domain name.
You can get a fairly cheap domain name at NameCheap.com. They throw in free domain privacy with their domains. So you're getting a pretty good deal with them.
Back to Everything You Need To Know About Domain Names