How To Design A Flyer: 5 Key Elements For An Effective Design
If you want to design a flyer that is effective, try approaching it like a recipe. Design, like any recipe, has key ingredients that must be used and used correctly for the end product to be pleasing.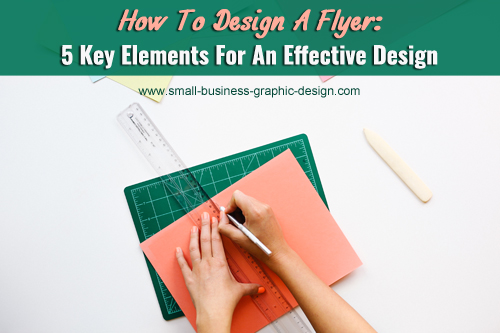 5 Elements You Must Include In Your Next Flyer Design
To design a flyer that is effective and presents your business well, there are key elements you should always include and use correctly.
There is no "perfect recipe" you have to use in order to make a flyer that is effective. But, these flyer design tips will help you out with your next flyer.
1) A clear, concise goal or purpose
What's your purpose in designing a flyer? Try focusing on one aspect you want to promote whether it's to sell a certain product, invite customers to an event, or use a service.
Think about this example. In order to make room for the new product coming in soon, you're goal is to design a flyer promoting a special BOGO sale to clear out the older product from the shelves. Would you necessarily also debut the newest product about to hit the shelves on the same flyer? No, because your purpose is FIRST to clear the shelves (unless you want to be stuck with the older product).
Don't you think a savvy shopper would just wait for the new and improved product that is yet to come? That is why it's best for you to create flyers with one goal in mind. The reader will hone in on the most important message at that moment. The exception to the rule: Only put two things on a flyer at once if they are related to the same goal.
2) A Popping Headline
Now that you have established your purpose for the flyer, you will need to create a popping headline. Why? Because it's what will most likely be the first thing read on your flyer, so make it interesting.
3) An Overall Motivating Message
This is your call to action line. A call to action is a message that makes the reader want to act; otherwise, the flyer will be useless to the reader. Call to action words like buy now, call today, contact us, come in, and enter to win, lets the reader know how to act on what they read.
Pro tip: Include power words in your marketing message.
4) Graphics or Pictures
Design a flyer with vivid images relative to the concept of the flyer and pick ones that are eye catching. Your logo is an important visual to place on the flyer as well.
If you don't have photos of your own, try using free for commercial use stock photo sites as well as cheap stock photo sites for high quality images.
5) Your Contact Information
DO NOT forget to add this to your flyer. How else will anyone contact you if they don't have a phone number or address? You may also want to consider adding info like your name, website, e-mail address, Facebook business page, or Twitter profile.
Your flyer will be effective only if all these elements are clearly thought out and used together well. It's important to consider the pages on graphic design basics and color basics when you design a flyer or any other print material.
Put Your Design to the Test!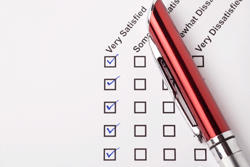 Now that you've made a flyer, how can you test whether or not yours is effective?
Well, there are two ways.
First, you can ask yourself these four questions BEFORE hitting print.
Does your flyer provide the essentials: Who, What, When, Where, Why and How?
At a quick glance, can readers understand your flyer's message?
Have you avoided unnecessary clutter involving words, graphics, and other design elements?
Is your message in as fewest words as possible so that it is clear, concise, and to the point?
Once it passes through you and the questionnaire, the next test is how others react to your flyer. If this is your first try at a new design, it is best to print a few flyers about 50-250 (not 1000, unless your confident) just to get a reaction first.
That way, if you see you're not getting the desired response, you won't have to toss the other 900 copies away and waste your money.
In conclusion, you have learned what elements go into a design and why. So now where do you go from there? Because design is not an exact science or recipe but rather a skill, it may take some trial and error to design a flyer that works for your business.
Don't give up though! Because at the end of it all, you learn how to better market your business and ultimately apply what you learned to the rest of your marketing tools online and off.
Think You Could Use Some Help?
Along with offering FREE design tips to small business owners on how to create their own marketing materials, I also provide design resources if you are trying to do it yourself.
Why not use a flyer template!
Using a flyer template comes with its benefits such as:
Time saved by not having to start from scratch. (Your Time = Money)
Not having to spend more on the tools and programs needed to design promotional items
Check out my page on 11 Beautiful Flyer Design Ideas for Inspiration or visit StockLayouts for a nice selection of customizable flyer templates.