6 Places To Buy Cheap Stock Photos Online
Do stock photos have to be expensive? No way! There are several sites that offer cheap stock photos without sacrificing on the quality.
The sites listed below are ones that I've used personally, used for clients' projects, and/or know they come highly recommend by others.
Here are a few websites where you can find affordable and cheap stock photos.
My List of Cheap Stock Photo Sites


Dreamstime is one of few websites that has a separate section where you can download free stock photos as well as purchase royalty-free stock photos. So if I were you, I would first search the free area and if you don't find exactly what you need there, you can easily switch over to the paid area and find what you need. Among their subscription plans, they they offer an affordable 1 week plan - not many sites offer such a short subscription option. So, if you are leaning towards a subscription plan but don't want a month long commitment, you may want to check out their weekly plan.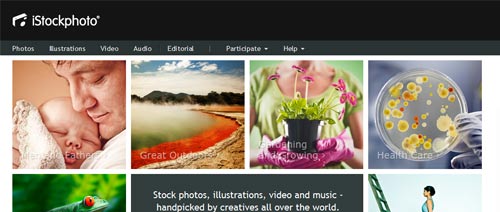 iStockphoto is my go to stock photo website when I can't find the perfect image on any other site. That's because they are a little more expensive than the others but cheaper in comparison to other sites that offer a very high quality collection. iStockphoto is very reasonable when you factor in the quality of the images you find on their site. Sometimes it's worth the extra dollars for a pic that's a cut above the rest.
CanStockPhoto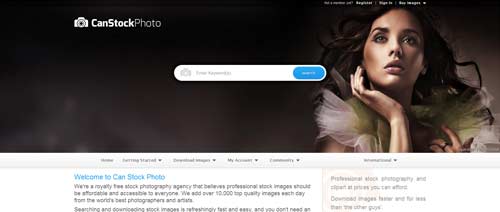 Can Stock Photo boasts straight-forward, affordable prices. I like the fact that you don't have to buy a credit pack to purchase pictures. This is especially useful to those of you who want only one or two images. Through their "Instant Download" option you can download exactly what you need. No wasted credits!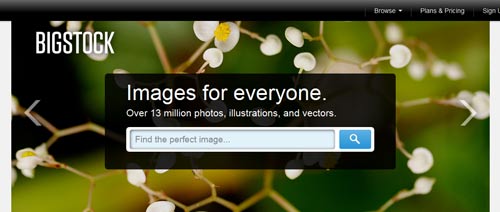 Bigstock is one of my favorite stock photo sources right now for two reasons: 1) they have reasonable prices, and 2) they have just as good of quality photos as some of the more expensive sites. You can buy credit packs or subscribe by the month.
Depositphotos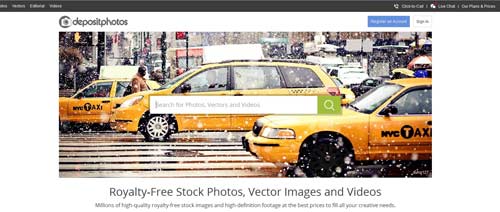 Depositphotos has a paid section where you can use credits to purchase images and a free stock photos section where all you need is a free account to download images in that area of the site. As I mentioned before, not all stock sites have a section like that, so kudos to them! I like that they also have a Pay-As-You-Go credit option as well so your not buying more than you need for any particular project.
Fotolia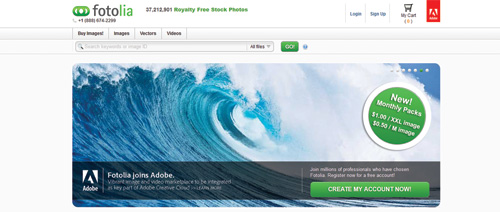 Fotolia has a nice monthly subscription policy for those of you who don't want limits on how many photos they can download per day - as long as you don't exceed the monthly quota you paid for. Plus whatever credits you don't use roll-over to the next month so essentially you keep everything you paid for.
6 Websites for Cheap Stock Photos Return to Top