Make Your Own Business Cards:
Choosing the Right Paper
If you are trying to make your own business cards, you definitely need to choose paper that will make your cards look professional.

Especially if you have a very simple design, you can improve the look of business cards just by the choice of paper.

There is so much that can be said about paper but here are the basics.
When looking at paper options, pay attention to the paper's...
thickness,
texture, and
brightness.
Thickness - A key rule is to definitely go thick. Usually, the average thickness of a business card is 80lb cover stock. Thick paper is the best option for at least two reasons: A) it is durable and sturdy, making you look dependable (a direct reflection of you) and, B) it obviously appears to cost more thus making it seem professionally done.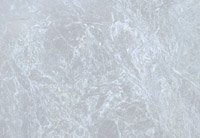 Marbled Paper
Texture - When I say textured paper I mean paper that is either visibly textured (like faux marble) or paper that is textured to the touch (like paper made from 100% cotton). If you make your own business cards and the design is simple and basic, textured paper is the perfect choice.
Textured paper is a popular choice for professionals like lawyers and accountants. Paper that has texture is usually popular for these types of professionals because most are not trying to capture clients with flashy colors; they are trying to present a stable, dependable, and trustworthy look which is well displayed with a textured card.
Brightness - The main reason brightness is an important factor in choosing paper is that it can effect the appearance of ink colors. Hence darker papers will make ink colors appear darker. This is and important factor to think about especially if you have a picture, or a signature color you want to use. Expect to have to adjust colors if you get darker paper.
Back to Designing Business Cards