Small Business Marketing
You know that as a small business owner a good small business marketing plan is valuable and necessary in order to succeed.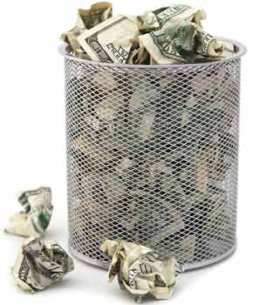 It involves finding the right mix of web design and print marketing materials that make customers want to buy from you.
If you don't get this right, guess what? You might as well be throwing your money in the trash. Your small business marketing materials must:
Include a message that stirs the reader to think
Capture the reader's attention
Move the potential customer to act
But first, you have to know your customer inside and out, like...
What problems do they want solved? 
Who are they? (i.e. age group, gender, interests, buying habits) 
Where are they? (i.e. local, nationwide, etc.)

Once you know who your target market is, you're ready to start creating effective marketing materials!

Learn How To Create Effective Marketing Materials
Hi, I am Rhonda Brown, a graphic designer specializing in small business marketing.
There are two ways I can help you.
If you want to hire someone to do the work for you... I'm available for hire and would be happy to work with you! I design print materials, custom websites as well as those cool business pages you see on Facebook. You can contact me by using the contact form on this site.
If you are a "DIY" (Do It Yourself) person...

I will share with you tips and advice on how to create business cards, flyers, brochures, and much more. Just read the tips and demos located on this website.



So whether you're a start up business or an existing business, I want to be your one-stop source for your small business graphic design needs.