My Print Design Process
Graphically Innovative Designs - Hampton, Va
I believe that great design starts with a well thought out process. When I work with you, my main goal is to produce a design that you will love.
How is that possible?
I work one-on-one with you so as to know what you want. If you are the type of person who likes to have personal care, and convenient service... we could be a good match!
This is how the process starts once you send me a print quote request:
1. Research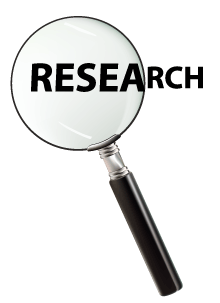 To really understand your needs, and create something you will like, something that will work for your business... I have to ask questions.
I like to know what makes your business tick — who you are, who's your target market, what's your current marketing plan, and what goals you wish to reach through marketing materials.
(You can see a sample of the kind of questions I ask in this Client Questionnaire.)
Once I understand the needs of your business, this is the point where if we both feel that we are the perfect match, then we will proceed to the next phase.
2. Custom Quote
One thing that I pride in when it comes to custom quotes is the fact that I don't just throw out a number. When I give you a quote, I actually sit down and think out all costs involved. And, if I foresee there could be extra fees for certain things, I bring it up ahead of time.

At this point when I present the quote to you, if you agree with it and then we proceed to the next step.

3. Design Phase
This is where the fun begins! I officially start a project when you make your first down payment. From there, I brainstorm, and layout a few ideas. Then I take time to evaluate each idea by considering things like:
How close is the idea to what we discussed?
Is this appropriate and appealing to your target market?
Will this design fit your brand?
After that, I prepare the best ideas into a draft layout, and present you with your first proof.
4. Completion
Once you have approved your proof, I finalize your files and make sure that they are print-ready by doing a pre-flight check for errors. Because of my experience of working in a print shop and with online printers, I'm able to detect and correct common printing problems that may arise before you receive your final files.
At the end of the project you will either receive, (1) a print-ready file to take to a printer of your choice, or (2) the actual printed items delivered by me.
Other Things You May Want To Know
Generally, for a new design only, the process can take only 3-5 days. 



For 

a new design and printed items

, it may take up to 

2 weeks tops.



It all depends on how long it takes for you to reply to proofs, check your email, respond to phone calls, etc... 

For repeat customers and small projects, the process moves faster.


A down payment of 50% is required before I begin any project. If you are getting the items printed through me as well, you will have to pay for the print portion in full before the order can be placed. 

Back to Professional Print Design Services

The Print Design Process Return to Top